Saucify: A Not So New Kid in town out to change the gaming world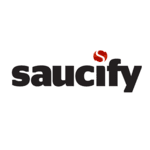 It is not uncommon for people to take on new monikers in their desire to reinvent themselves. Just ask The Artist Formerly Known as Prince. Taking on a new name signals taking on a new persona, hopefully one fresher, more significant and more exciting. This strategy is not limited to natural persons and may be adopted by organizations as well. Take the case of Saucify. Sauci-who? Well, it may not immediately ring a bell now, but what if I explain that it has been around since 2006 under the old label BetOnSoft. Ah, thought so - familiar, right?
This identity reinvention is a bid to improve market recall and be more descriptive of the company culture. It is also a reflection of the company's strategy to compete on its strengths: innovation and technology, rather than hollow marketing hype. After all, a business model that optimizes technology as its foundation is always expected to be novel and cutting edge.
Saucify offers online entertainment so no discussion of it will be complete without a look at its wide range of game offerings that total more than 100. Expectedly, variety is key and you see this in its array ranging from progressive jackpots to table games, video slots to scratch cards. Innovation is key for this firm so do not be surprised that your playing experience with their games is different from all the others you have previously tried. Resting on its laurels is unheard of in this organization, so expect new and better games constantly. With its offer of practice plays, you can start getting a feel of the adrenaline rush even prior to actually taking on risk.
Customer service is equally impressive. For starters, they offer a complete package that allows their clients a fully operational concern within 100 days. Whether it be technical support, back office assistance, customer management assistance or financial systems, they have it covered. To go the extra mile, they even offer financial assistance by connecting clients with venture capitalists, and some market and legal opinions for 11 countries.
For operators looking for a platform pleasing to themselves and their clients, Saucify fits the bill.